Move little hands … Move!

Exhibition campaign for Czech surrealists Jan & Eva Švankmajer
Staatliche Kunstsammlungen Dresden
Creative Direction
Naming
Campaign
Social


Life-size marionettes, graphic art and collages, fantastical hybrid creatures, ceramics, surrealist paintings, taxidermy, obscure fetishes and relics, cinemas and stages—the universe of Czech surrealists Jan and Eva Švankmajer seems never-ending.

The special exhibition created with Jiří Fajt opened its doors at Kunsthalle im Lipsiusbau in Dresden, giving an insight into the artistic couple's lives and work.


We were commissioned by the State Art Collection Dresden to develop the communication material for the exhibition campaign.


BC Baseliner by Šimon Matějka
@briefcasetype
Tyfa Antikva by Josef Týfa
@stormtypefoundry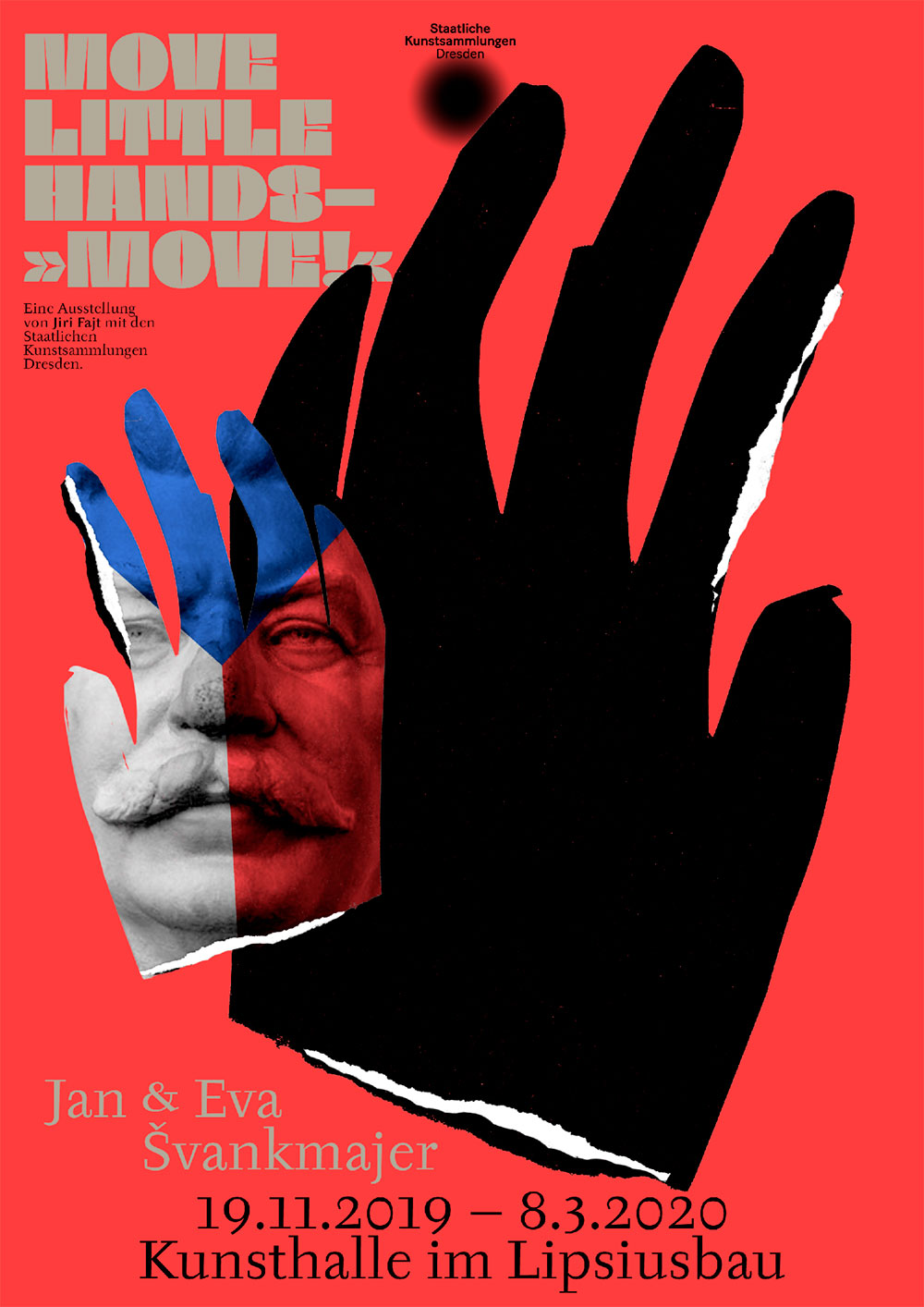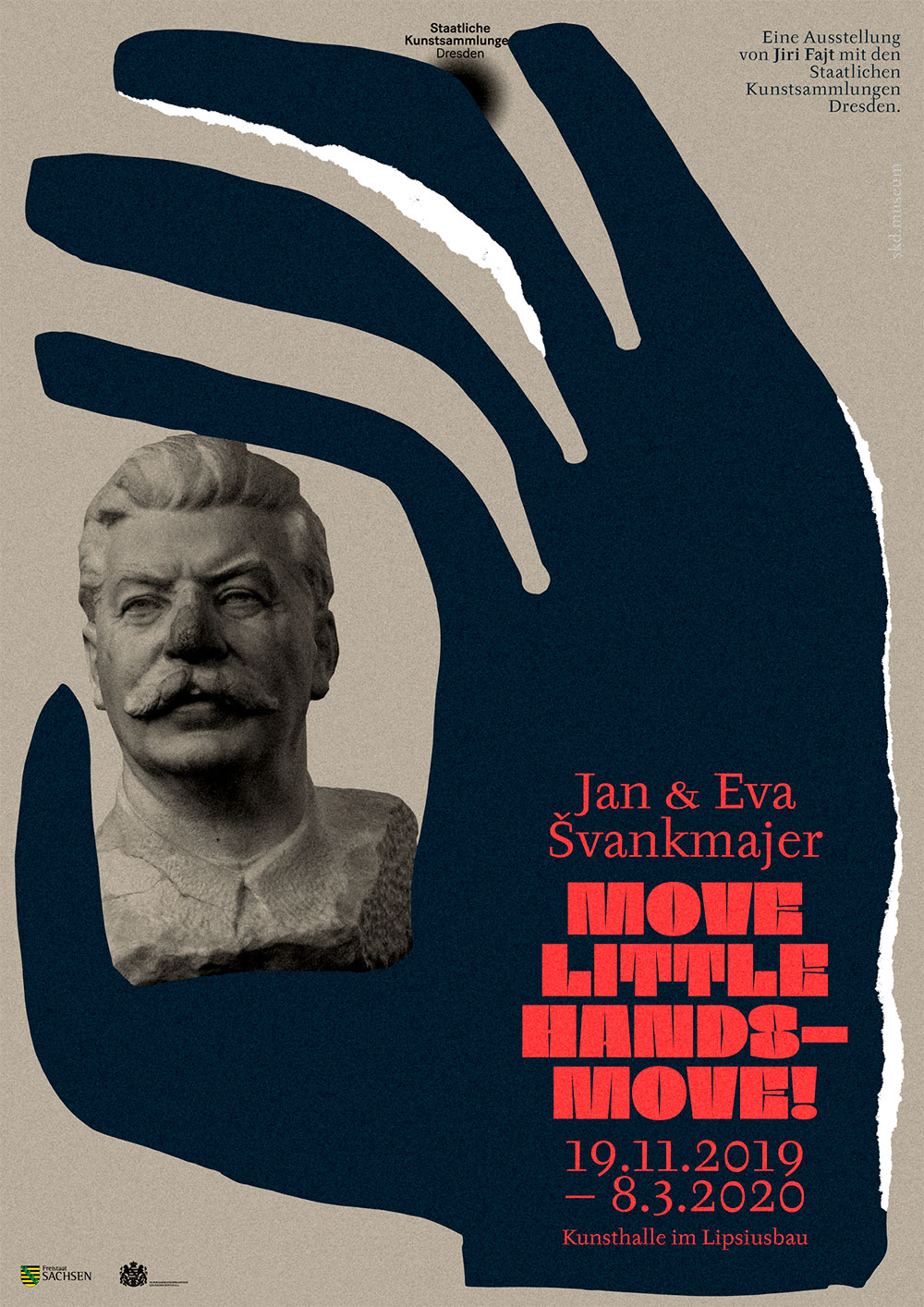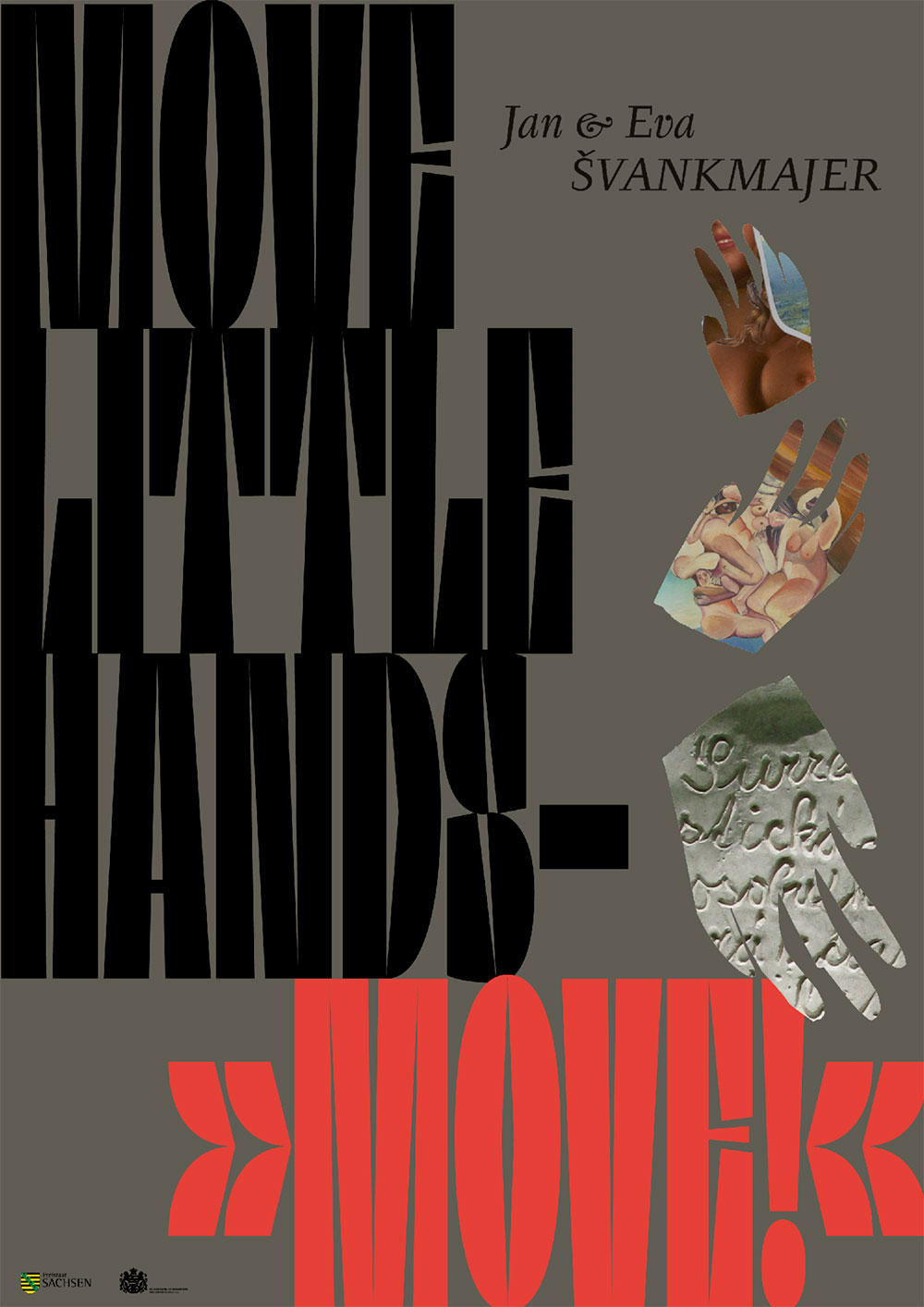 Final Poster (Black Version)

With more than 20.000 visitors this special exhibition was a great success for the State Art Collection Dresden.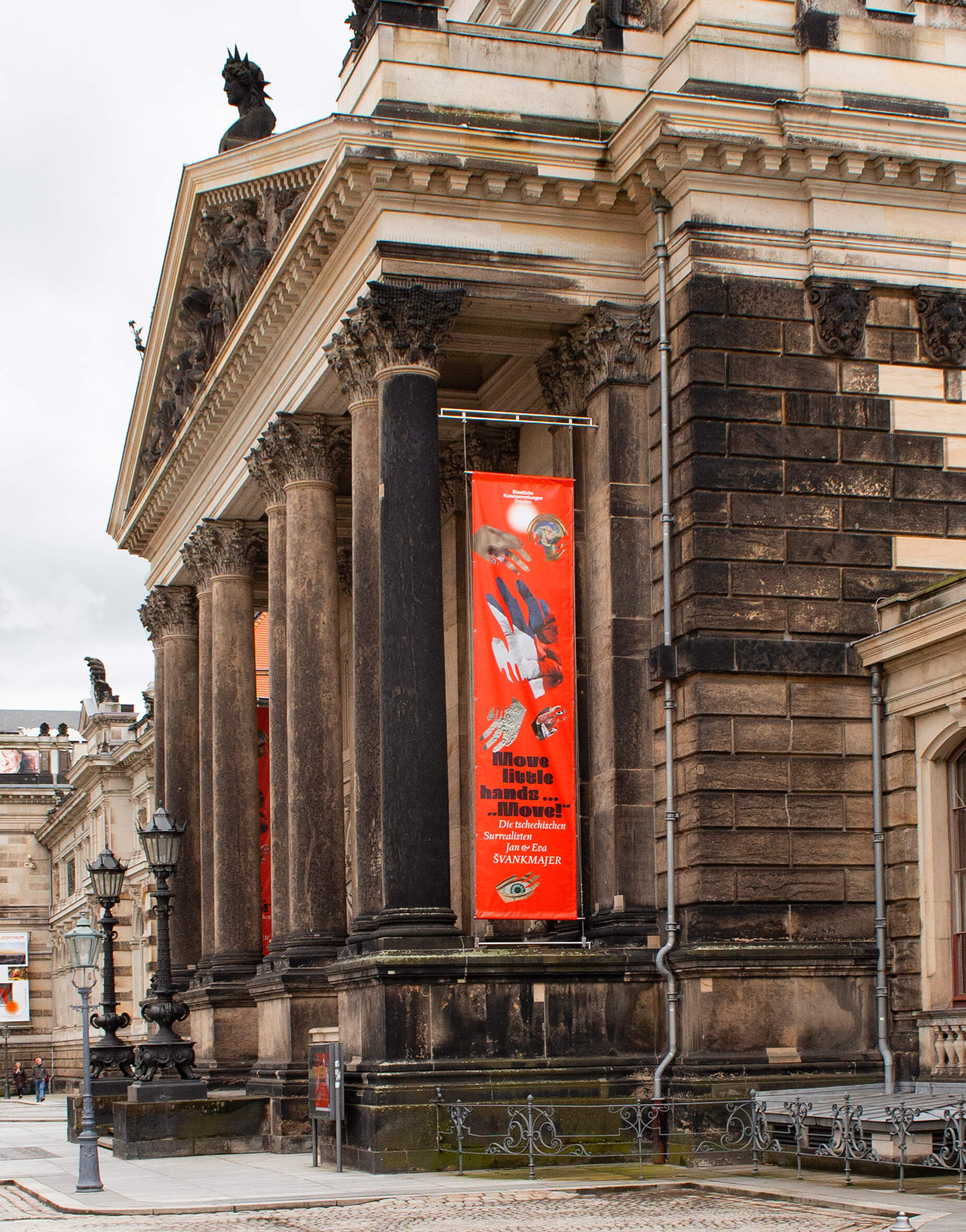 Unrealised proposal




Animated spot running in
cinemas and public transport
around Dresden



In collaboration with Manuel Radde︎
Exhibition Photos by David Pinzer︎

---

More